#Multitool

Available with NFC function!
Bye bye mess!
Agent Monkey is a magnetic cable organizer clip with multi-tool function. With Agent Monkey, organizing cables is no longer a problem - whether at home, during sports, in business or on the go.
With Agent Monkey you bring more than just order into your life. This stylish magnetic cable organizer and all-rounder offers comfort, safety and order.
Agent Monkey | Made in Germany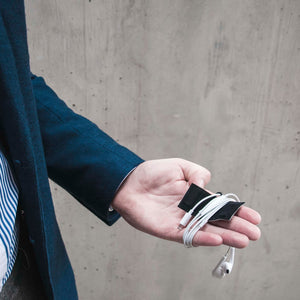 Wind up
With Agent Monkey your cables remain knot-free. Keeping your charger and earphones organized.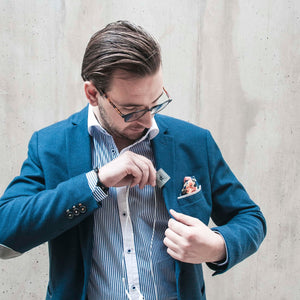 Clip your headphones on
Due to the processing of two powerful neodymium magnets, Agent Monkey allows a strong hold on all different thicknesses of textiles.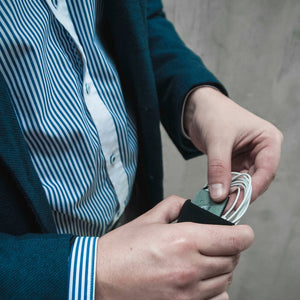 Cable Storage
Thanks to Agent Wallet, your cables are always well-stocked and compact in the right place. Whenever you need to store your cables quickly. Use it as a stylish earphone case that gives you one-hand access.
Cable Organizer
Stop wasting time on detangling your headphones. With our cable organizer you'll have your cables detangled and ready to use every time. This gives you more time for activities that are really important to you. 
The smart multitool clip with NFC
The Agent Monkey clip is now also available with advanced NFC Technology. The NFC microchip is invisibly integrated into the product and compatible with all NFC-enabled Smartphones.
Typical NFC everyday applications
* Smartphone Shortcuts
* Launch Apps on your Smartphone
* Smart Home
* Music App
* Connect NFC devices to your Smartphone
* Digital Business Cards
* Digital Greeting Cards
* Improve the organization
The smart cable organizer with nfc function
The fight against the plastic flood!
The latest Agent Monkey collection consists of recycled PET-bottles, plastic straws and other fibers.
By using recycled Polyester for our products, we not only focus on the recycling process, but also help clean our oceans of the plastic distributed in the water.
Better environment, better tomorrow!
Since every single contribution is crucial to protecting our oceans from plastic pollution, you can contribute to the preservation of our planet with the Agent Monkey Cable Organizer. ORDER NOW!
Recycling polyester means reducing energy consumption and CO2 emissions into the atmosphere by 80%.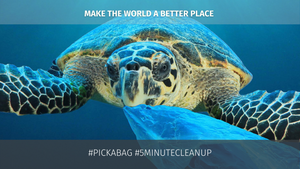 Did you know?!
Three quarters of the waste in the sea consists of plastic, specifically 4.8 – 12.7 million tons of plastic enter the seas every year.
It can take several hundred to thousands of years for plastic to completely decompose.
The most important thing is to avoid plastic packaging and not let it get into the environment in the first place.
The latest Agent Monkey collection consists of recycled PET-bottles, plastic straws and other fibers.
#agentprivacy
Webcam spying is a growing and very serious problem. More and more people have cameras that are directly connected to the Internet.
Agent Monkey can be used as an elegant and practical webcam cover that is a greatßlike alternative to the post-its and stickers on laptops, tablets and other rooms.
Buy
Projects we support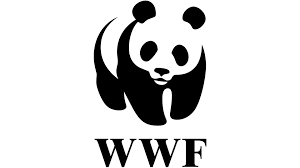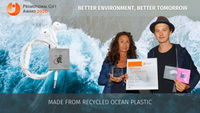 Smart & Sustainable Giveaway
The agent Monkey Multitool was honored with thePromotional Gift Award 2020 🏆
Innovative, useful and at the same time modern, that is our agent Monkey Multitool with integrated NFC Chip.
The clip does not disappear, like lighters or pens in the depths of the pockets, this giveaway is always present with your individual Logo and digital content and "in use".
Interested in a smart and sustainable Giveaway / advertising material? More Information Here.
Learn More Here